What herbicide resistance is, and why the trait is so valuable to farmers.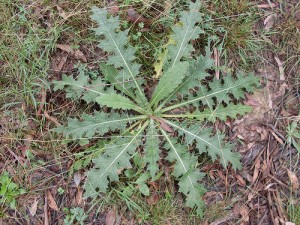 One of many enemies faced by crops, the spear thistle. Photo John Tann, Flickr
Plant breeders can find natural resistance to pathogens. Some crops can be grown in regions where they have few or no natural insects attackers. But every crop with face the problem of weeds, other plants that threaten to steal light and nutrients. And the crops that sustain us will always suffer from an unfair handicap, as crop plants devote much of their energy to food production (whether that means fruits, roots, seeds, or even leaves) while weeds can devote all their energy to outcompeting their neighbors.