It's even smaller than mini-maize!
And here are the wonderful group on researchers who work on Setaria italica (foxtail millet) at the Chinese Academy of Agricultural Sciences.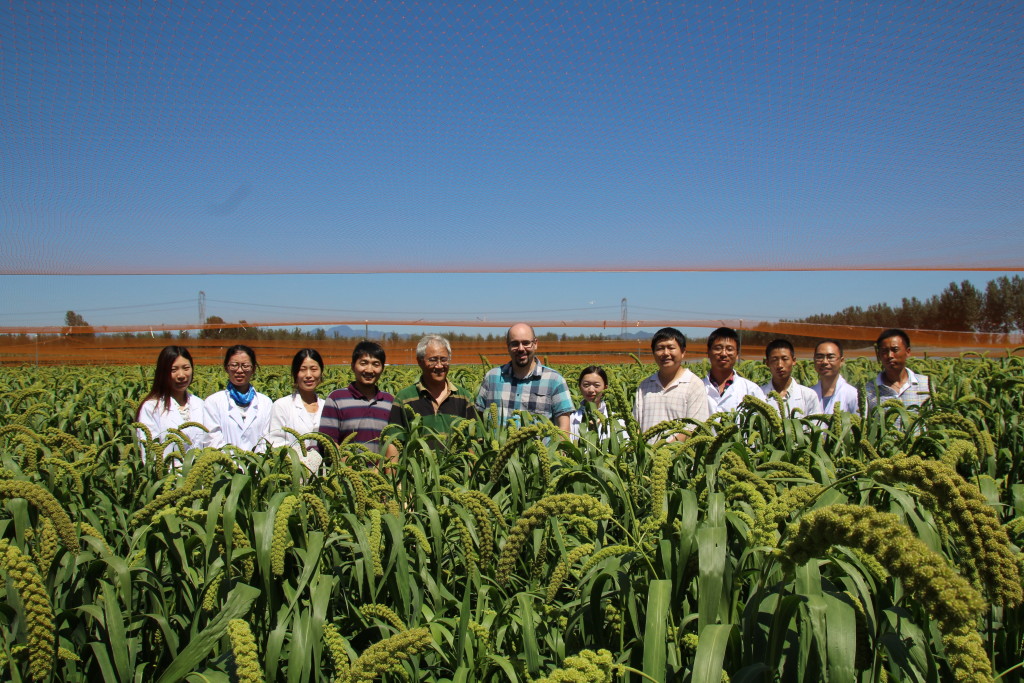 Just got back from a two week visit to China that let me catch up with a lot of old friends and collaborators as well as hopefully making a few important new connections.
Five cities (Shanghai, Tai'an, Wuhan, Chengdu, and CAAS) and seven presentations in fourteen days. And classes start on Monday.